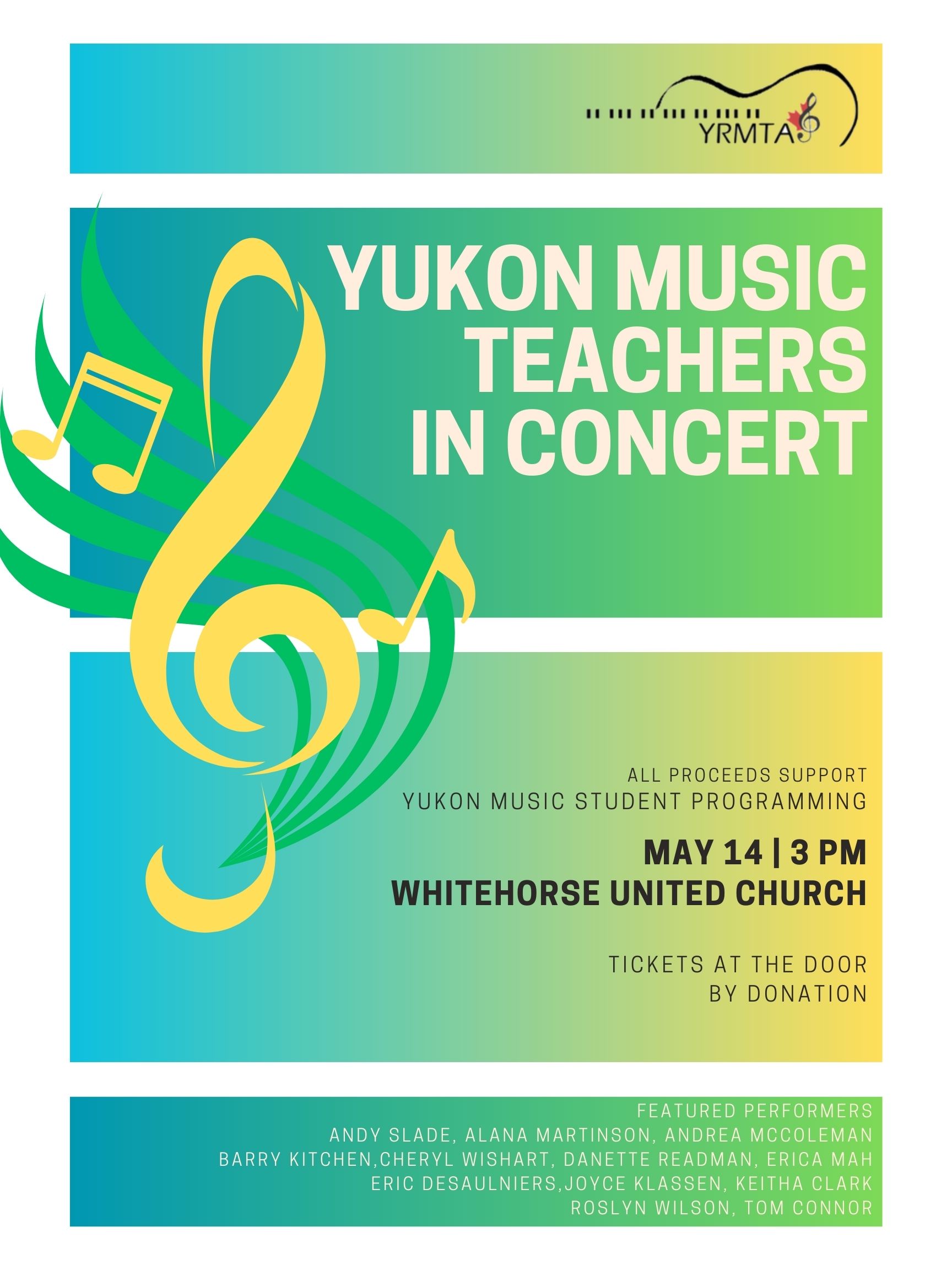 On Sunday May 14th, at 3pm, music teachers and friends will hit the stage in the newly renovated Whitehorse United Church for their   
annual recital. This is a fundraiser presented by Yukon Registered Music Teachers Association - a great opportunity to hear some of our many talented music teachers perform. Hear performances by Keitha Clark, Andy Slade, Andrea McColeman,  Eric Desaulniers, Erica Mah, Danette Readman, Roslyn Wilson, Alana Martinson, Tom Connor, Joyce Klassen, Cheryl Wishart, Barry Kitchen and more!
Admission is by donation and all proceeds go to support Yukon music student programming. Come on out for a fun afternoon of music! Bring your mom!