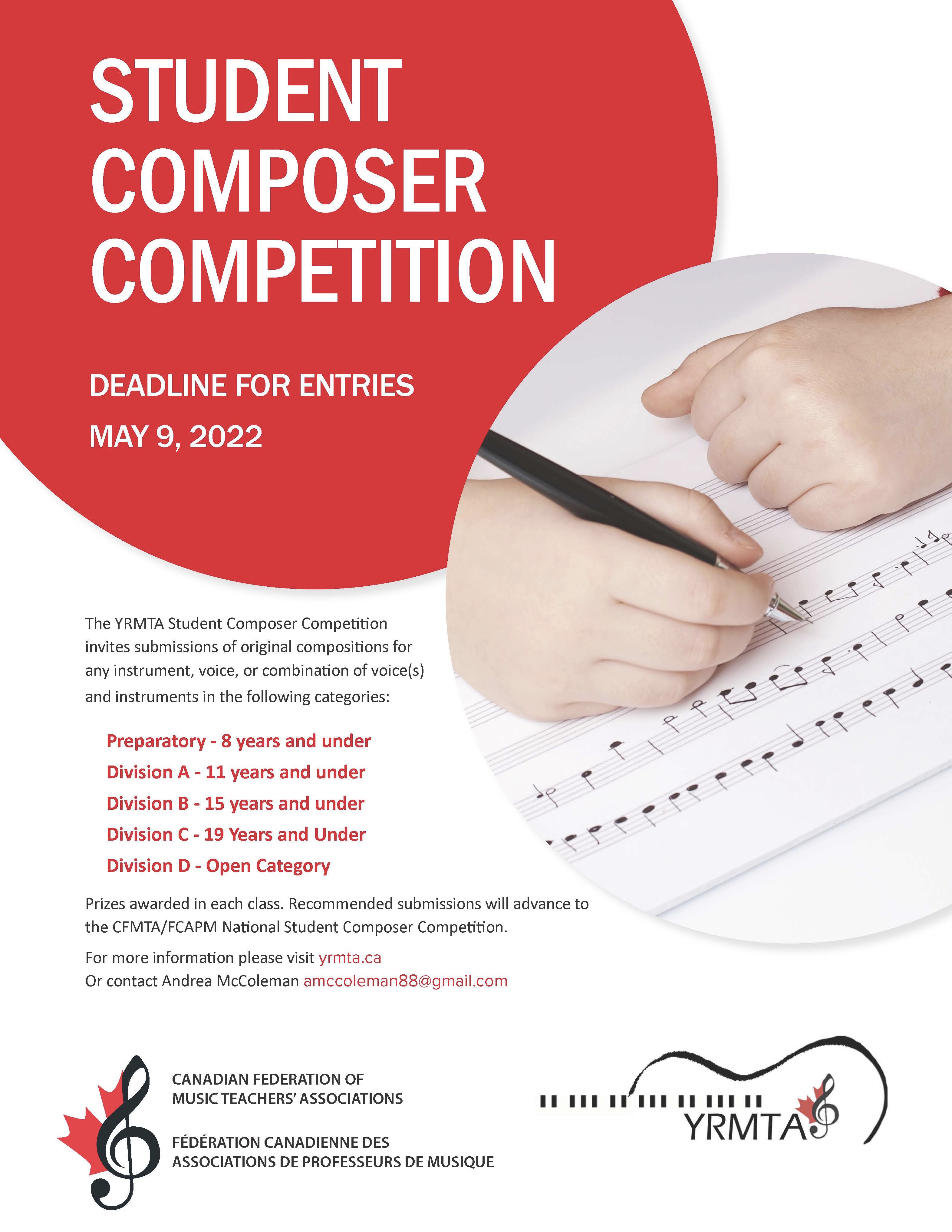 Calling all young composers!
The YRMTA Student Composer Competition 2022 is now accepting entries. 
The YRMTA Student Composer's Competition is open to students 19 years of age and under, currently studying music with a teacher who is a member of the YRMTA. 
Winners will be announced towards the end of May and winners in each category will be eligible to enter the Canada-wide  Canadian Federation of Music Teachers Association (CFMTA) Student Composer Competition. 
Information for teachers:
To enter, submit an electronic copy of the music to Andrea McColeman at amccoleman88@gmail.com by May 9th. Please do not put the student's name on the music. 
If possible please also send a recording of the piece – a phone voice memo quality or midi recording is fine. 
You may also include a short paragraph talking about your piece or a picture that tells the story of the music. 
In your e-mail please tell us the young composer's name, age, and the name of the teacher as well as parent's phone number and e-mail. 
Any further questions please contact Andrea at amccoleman88@gmail.com