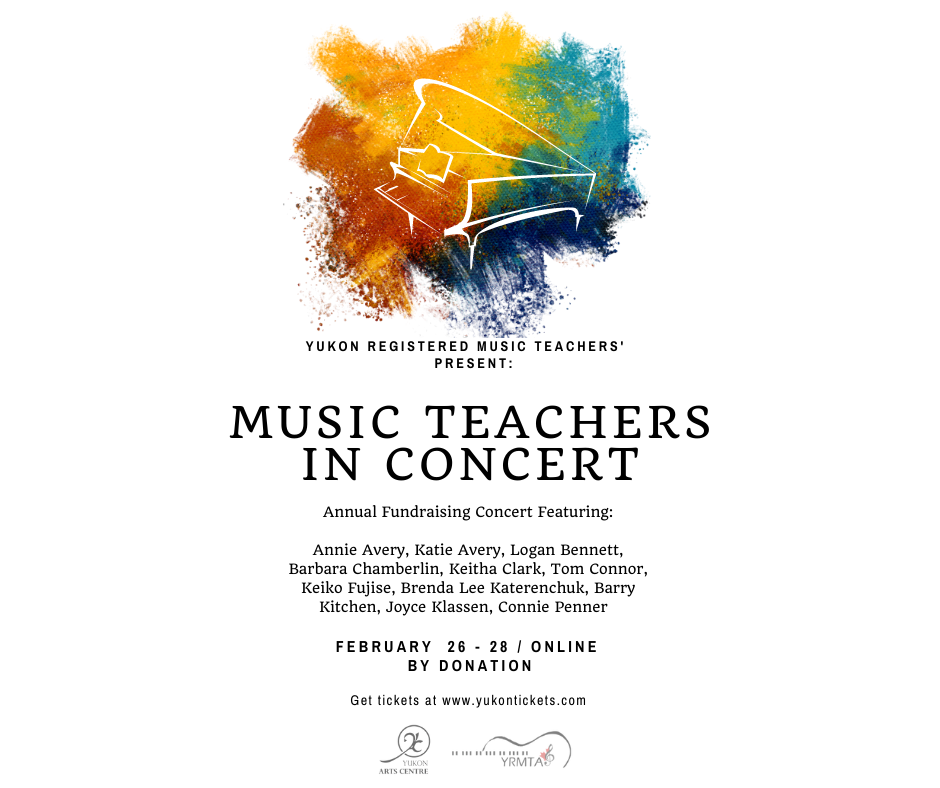 Yukon Music Teachers In Concert
Yukon Registered Music Teachers Association presents their annual fundraiser concert featuring Yukon Music Teachers. This year's performance was an on-line streamed show, recorded at the Yukon Arts Centre. You can hear piano, guitar, marimba, violin and voice playing classical, jazz, pop, original compositions, and more! Performers include Barry Kitchen, Mother-daughter duo Joyce Klassen and Connie Penner, Annie Avery, Keitha Clark, Katie Avery, Tom Connor, Keiko Fujise, Brenda Lee Katerenchuk, Barbara Chamberlin and Logan Bennet. 
 The concert is now available to the public here. 
 Enjoy this much loved and anticipated annual offering and support your local music teachers!