Thank You for Your Support!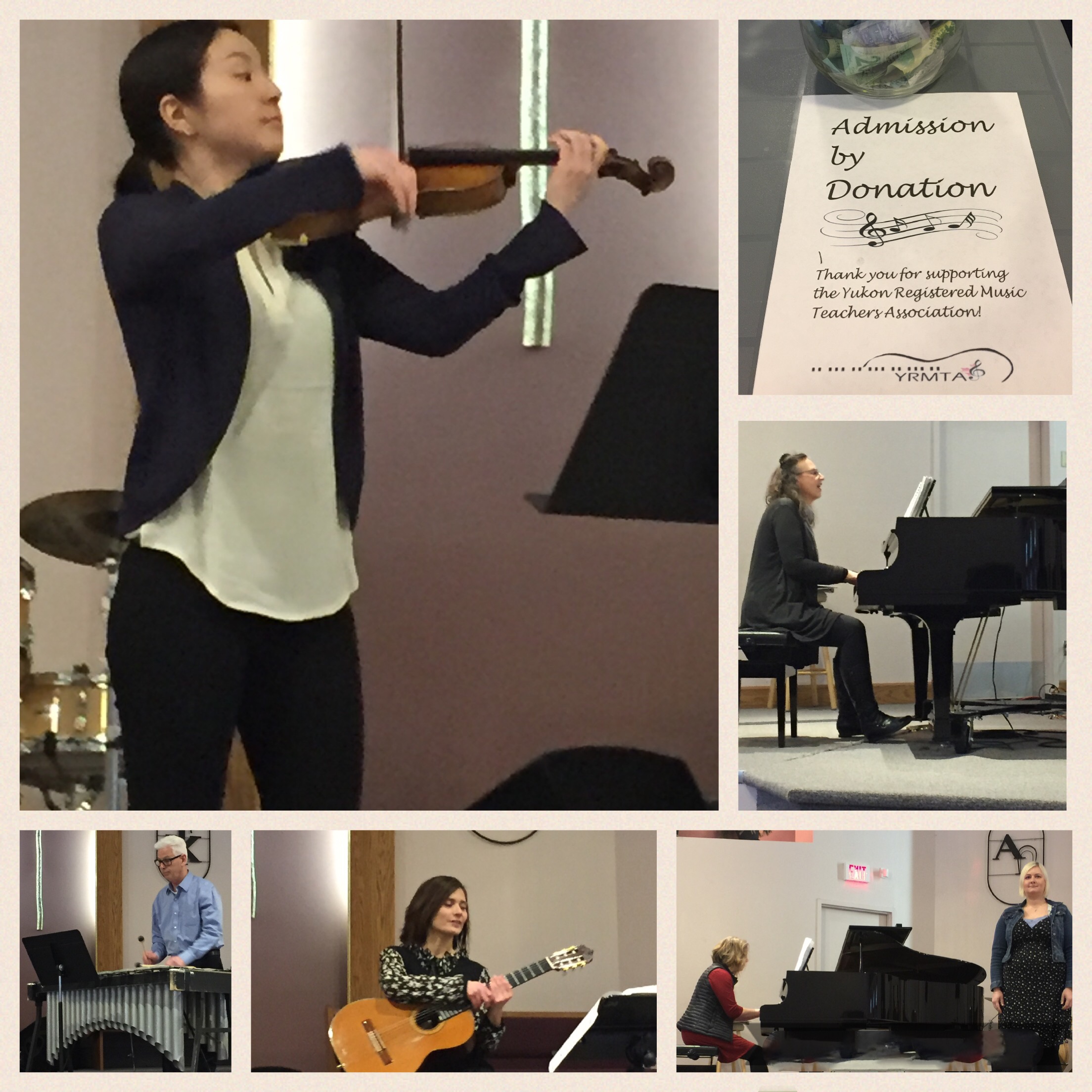 ---
Music Teachers in Concert! 
Sunday January 29, 3pm  Riverdale Baptist Church 
1.Brenda Lee Katerenchuk, guitar and voice and Andrea McColeman, piano 
Etude by Lee Ritenour 
Nature Boy by Eden Ahbez 
2. Katie Avery, violin 
Sonata for Solo Violin first mvt. By Prokofiev 
3. Annie Avery, piano and Tom Connor, vibes 
Au Privave by Charlie Parker 
4.Stephanie Campbell, voice and Cheryl Wishart, piano  
They just keep moving the line by Shaiman/Wittman  
Silent noon by Vaughn Williams  
5. Bryn Knight, violin and Kekio Fujise violin  
Gavotte by Jean-Phillippe Rameau.  
6. Danette Readman, guitar 
Theme and Variations on a Theme by Mozart by Fernando Sor 
7. Barbara Chamberlin and the Whitehorse Chamber Choir  
Hallelujah, by Leonard Cohen, arr by Mark Brymer 
Sure on this Shining Night by Samuel Barber 
---